Enhance Your Smile with Our Suite of Cosmetic Dentistry Services
Dr. Michael Haight offers a comprehensive suite of cosmetic dentistry services at our Albuquerque, NM, practice. A beautiful smile not only makes a lasting impression on others, but can also provide a major boost in confidence that helps you experience greater enjoyment and success in your personal and professional life. Whether you wish to brighten your smile or undergo a complete smile makeover, you can count on Dr. Haight to provide treatment tailored specifically to your goals.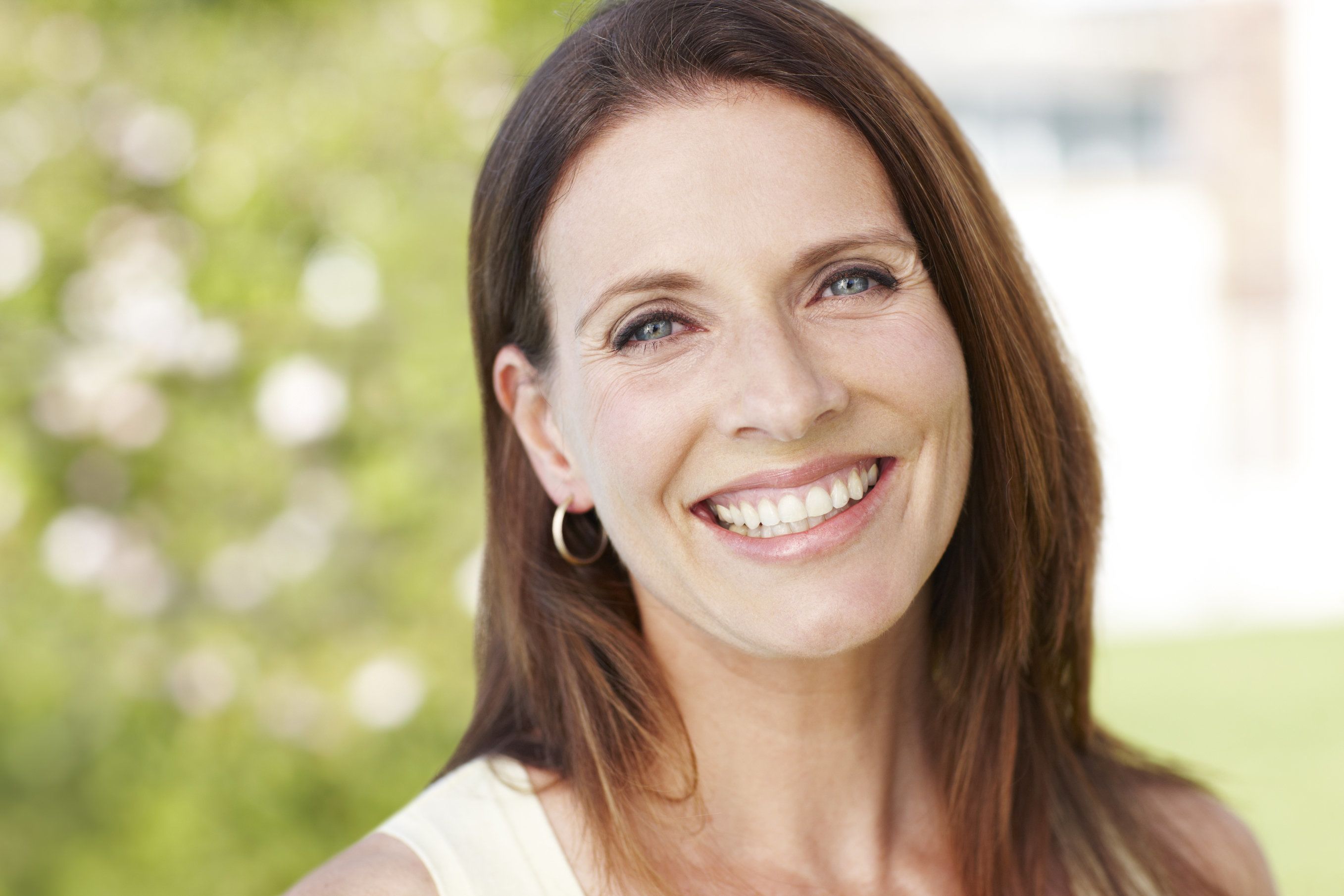 Our Cosmetic Dentistry Services
At Parkway Dental, we provide a wide range of cosmetic dentistry services to help our patients achieve their goals, including:
Porcelain Veneers
Veneers are thin porcelain shells designed to permanently cover the front of your teeth and conceal minor imperfections to give your smile attractive symmetry.
Invisalign®
If you desire a straighter smile, but do not want braces, Invisalign clear aligner trays can help you. They are made from BPA-free plastic and customized to fit your teeth. Each tray needs to be worn least 22 hours a day for two weeks before graduating to the next tray in the series. Because they are removable, patients can still enjoy all their favorite foods. We also offer Invisalign Teen, a system which offers unique benefits for our younger patients.
Tooth-Colored Fillings
If you have a cavity, Dr. Haight can restore its structural integrity with a resin filling tinted to match the natural color of your tooth.
Laser Gum Contouring
If you are unhappy with excess gum tissue or an asymmetrical gum line, laser gum contouring is a reliable solution. Dr. Haight can precisely trim the gum tissue to completely reframe your smile.
Teeth Whitening
We provide both at-home and in-office teeth whitening treatments for patients with minor to moderate dental staining. If you are interested in whitening your smile in the comfort of your home, we provide teeth whitening kits that include a customized tray and professional-strength whitening gel. We are also excited to offer SHEER White! wax whitening strips. At-home treatments can deliver results in about one to two weeks if trays or wax strips are used daily. If you are looking for immediate results, our in-office treatments include Zoom! Whitening and Sinsational Smile®. Both can provide dramatic results in a single appointment.
Dr. Haight can help you experience the many benefits of a beautiful smile.
Dental Bonding
If you want to address minor imperfections but do not feel ready to commit to veneers, bonding can be an affordable way to experience similar results. Bonding can hide imperfections and help your smile look healthy and even. Dr. Haight will first tint composite resin to blend with the natural shade of the tooth and then begin sculpting the resin to conceal damage. For patients who have had past addiction issues and still "wear the scars from their past in their smile," bonding has proven to be a successful way to restore an attractive appearance.
Porcelain Crowns
For patients with cracked, stained, decayed, or broken teeth, a customized porcelain crown can cap the treated tooth and completely restore aesthetics and function. Crowns can also replace a single lost tooth in conjunction with a dental implant. Using CEREC technology, we can provide patients with a custom crown in a single visit.
Porcelain Bridges
Sometimes called partial dentures, dental bridges replace one or several consecutive teeth. They can attach to adjacent teeth or dental implants.
Smile Makeover
Dr. Haight can provide an entire smile makeover by combining a number of cosmetic treatments into one plan. He will conduct a detailed consultation to better understand your needs before making a digital mockup that allows you to preview your results.
Start Planning Your New Smile
Dr. Haight can help you experience the many benefits of a beautiful smile that complements all of your best features. To schedule your consultation, please contact us online or call (505) 298-7479.