Full Mouth Reconstruction
Do you have a combination of broken, decayed, or missing teeth that make you feel self-conscious about your smile?
We offer full mouth reconstruction to address multiple issues at once, restoring the health, function, and comfort of your smile.
Find out why patients throughout Albuquerque, NM, choose Parkway Dental to transform their oral health...
What Is a Full Mouth Reconstruction?
A full mouth reconstruction is a custom combination of restorative dentistry treatments that address the oral health issues impacting the function of your mouth. This treatment is fully tailored to each patient's unique dental needs. This means you will only receive treatments that are beneficial to your smile.
Three Important Benefits
of Full Mouth Reconstruction
Prevent Further Damage
Dental issues that are left unaddressed can spread to surrounding teeth and gums. Full mouth reconstruction protects your remaining teeth, decreases long-term stress, and saves you money in the long run.
Comprehensive Care
Full mouth reconstruction allows your dentist to combine your procedures into one comprehensive plan. As a result, treatment can be more effective, conservative, and cost-effective compared to having multiple procedures performed separately.
Improve Self-Esteem
Are your teeth preventing you from living life to the fullest? Do you cover your mouth when you laugh? Full mouth reconstruction not only restores your oral health, it can also improve your self-esteem and quality of life.
Your Comfort Is Our Priority
Sedation Services for Relaxing Treatment
"I love going to this dentist!"
5-Star Reviews
Excellent 5* care. Excellent Dentistry, gentle and compassionate care in a clinically "SAFE" environment where it's obvious they care for YOU & your health & strive for the highest QUALITY of care!
View on Google
I love going to the dentist now! This team is super organized and efficient, and the staff stays current on the latest technology and ways to maintain dental health.
View on Google
Life-Changing Full Mouth Restoration
Who Qualifies for Full Mouth Reconstruction?
At Parkway Dental in Albuquerque, NM, we may recommend full mouth reconstruction to anyone suffering from multiple ongoing dental issues. This treatment plan allows our dentist, Michael Haight, to target a wide range of health problems, including:
Extensive decay
Gum disease
Broken or fractured teeth
Missing teeth
Misaligned teeth
Infected Teeth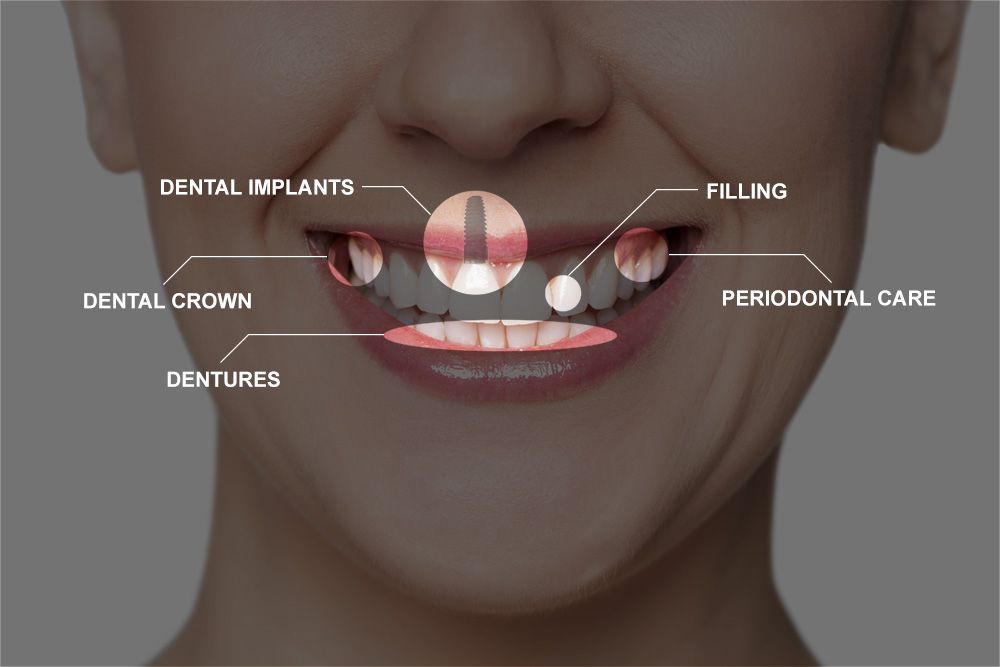 "My Overall Experience Here Was Stellar!"
More 5-Star Reviews
Hands down, THE BEST DENTIST I've ever used (I'm old -I've seen my fair share). - and I've had a ton of work done by him. I've been seeing Dr Haight for about 4 years now and he's done cleanings, fillings, implants, and crowns for me. Each visit was pleasant and the staff is amazing. You wont be sorry booking an appt. BTW - Brush and floss. :)
View on Google
I love going to this dentist! Dr Haight keeps his office up to date with state of the art technology. His technique is excellent and he takes the time to explain what is going on and what your options are to solve the problem. His staff is well trained and professional. I really enjoy working with Amanda who is my hygienist. I actually look forward to going to my cleanings!
View on Google
How Much Does Full Mouth Reconstruction Cost?
Because a full mouth reconstruction is fully customized to each patient's unique dental needs, it is impossible to give an accurate treatment quote without first seeing Dr. Haight for an initial consultation. During this visit, your dentist will examine your mouth and discuss your oral health history and your goals before crafting a treatment plan to address your needs. We will then be able to give you an accurate cost for your treatment.
Are These Treatments Covered by Insurance?
Fortunately, most dental insurance providers will help cover the cost of restorative dentistry procedures. Dental implants are an important exception—even though they offer critical support for restorations and the health of your jaw, implants are not covered by basic insurance plans. However, crowns, bridges, and dentures supported by implants will likely qualify for coverage. Our team can get in touch with your insurance provider to help you get maximum coverage for your treatment.
We can determine a more accurate cost estimate for your personalized full mouth reconstruction after assessing the health of your mouth during your initial consultation at our Albuquerque, NM, office.
We Make Dental Care Affordable
Patients can join our annual membership plan, which is designed to help you save money, even when you visit the dentist every six months. In addition, we accept financing from Compassionate™ Finance, which offers long-term financing plans.
Expert Dental Care
To Restore Your Smile
At Parkway Dental, our team of healthcare professionals is dedicated to providing superior dentistry in a compassionate and supportive environment. From the time you make an appointment to your final results, we want your entire experience to not only create a great smile, but be completely comfortable as well.
Dr. Haigh has been in practice since 1995. With over two decades of experience, you can rest assured he can help you achieve the healthy and beautiful smile you've always dreamed of. If you suffer from multiple oral health issues that leave you struggling to eat and speak, don't wait. Call our Albuquerque, NM, dental office today or use our online form to start your journey to a beautiful and functional smile.
What Other Albuquerque Patients Say

About Parkway Dental
I have to say that this is one of the MOST friendly and professional business that I have ever been to in my entire life! I'm not a fan of going to the dentist and I'm sure most people aren't, but the staff & Dr. Mike really know how to make you feel relaxed and comfortable! From the second you walk in the door you are greeted by the super friendly staff and the entire process is so smooth. Everyone is very light handed and I felt no pain! Great job and they definitely earned the 5 stars! This business is ran at a very high level of care, professionalism and the quality of the dental work is super!
View on Google
I like everything about how this office has evolved over time. I love how they do text message confirmations for scheduling. I love how I'm able to pay my bill online. I love having the friendly and courteous staff every time I visit this office. I don't think you could find a better dental office in the Albuquerque area
View on Google
Want to Give Your Smile an Extra Boost?
Explore Our Cosmetic Options
Dr. Haight's skills in dentistry extend beyond restorative work. You can include
cosmetic procedures
in your restorative treatment plan to enhance the look of your results. These procedures are popular additions to full mouth reconstruction: